life
coaching
Supporting you to reach your goals and thrive
What is Life Coaching?
At the core of life coaching is the belief that every person has their own unique potential to achieve their dreams.
Jan has worked as a Life Coach for 20 years, gently encouraging clients to overcome obstacle and discover new direction in life.
We are all unique individuals that share one huge power - the ability to create a life that is hugely satisfying; full of joy and contentment.
I believe my clients have huge potential.
My role is to support them to realise that potential and become the person that they want to be.
A tailor made approach that focuses on sustainable long term change
Jan's approach is fluid and adaptable to each client's unique needs. She uses a range of proven tools, techniques and strategies to support her clients in achieving their goals.
Discovery

Setting goals

Action plan

Experience change
Since starting coaching with Jan, I have left a job I hate, got a new job that I love and gutted my house. These are things I've been meaning to do for years. Jan has been gentle, understanding and so encouraging. No regrets – all I see is a positive, less stressful future.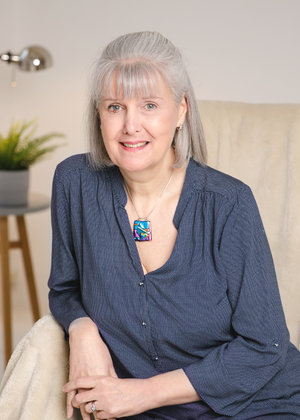 About Jan
Jan Montgomery BSc, PGDip is an accredited Adult Psychotherapist, Life Coach, Clinical Supervisor and Workplace Trainer based in Edinburgh, Scotland.
Jan studied at the Coaching Academy, achieving a distinction in the field of Life Coaching. Over the years, Jan has built a solid reputation for helping clients to reach their goals with long term success. Alongside her professional experience, Jan has continued extensive development and study. She is a qualified NLP Practitioner (Neurolinguistic Programming).
In 2005 Jan developed a Life Coaching Course based on her professional research and experience. Now in its' 15th year, Jan has supported hundreds of people to realise their goals and plan for a more positive future.
I have not only reached my goals – I have transformed my life. I would highly recommend Jan's Life Coaching – amazing value for money!
What to expect
Jan offers two approaches to life coaching:
working together on a one to one basis
as part of a Life Coaching Course, with up to 8 people per group
Location
All therapy sessions are delivered via Zoom. Many people prefer to speak from the comfort of their own home, others find Zoom sessions convenient as there is no travel time required.
Times
One to one sessions normally take place on a weekly basis at a time to suit your schedule. Jan will review the process with you on a regular basis and adapt to fit your ongoing needs. The Life Coaching Course normally runs at a set time, for two hours a week, over 8 weeks, (See here for future events).
Fees
One to one - £60 / hour
Group coaching - 2 hours per week, over 8 weeks - £250 per person
I'd welcome the opportunity to work together.
Jan
How to get the support that you need
If you would like to find out more about Psychotherapy, Life Coaching, Clinical Supervision or Workplace Training please contact Jan to arrange a 30 minute free consultation.