workplace
training
Encouraging positive mental health in the workplace
Today more than ever, building an open culture around psychological well-being in the workplace is considered crucial by business leaders.
Jan creates bespoke Workplace Training for individuals and teams in businesses, local authorities, charities and schools. Each workshop is packed with actionable tools and techniques for long lasting results.
Jan is passionate about taking complex subjects and making them accessible to everyone. She believes that theories are important but understanding how they apply in practice is essential if we are to improve well-being in the workplace.
If you would like to find out more about how Jan can help you and your team, please contact her to arrange a 30 minute no-obligation consultation.
The changes that came about in our school after Jan spent one day with us were seismic. I cannot recommend her highly enough.
Past Projects
Jan creates bespoke Workplace Training for businesses, local authorities, charities and schools.
Past projects include:
Well-being
Understanding Your Brain
Stress And How To Survive It
Mindfulness
Building Resilience
The 5 Ways To Well-being
Supporting Emotional Well-being & Regulation
Health Hamper: A tailor-made series of different workshops related to health and well-being
Team Development
Supporting Your Clients And Customers
Understanding Your Clients And Customers
Goals And How To Achieve Them – A Creative Approach
Supporting Our Mental Health In The Workplace
Trauma
Understanding Trauma
Understanding The Effects Of Poverty
Introduction To The ARC Framework
Trauma Informed Practise
Jan is not frightened to challenge me when she feels it is necessary and I really value that. She can see when I am struggling and when I am avoiding but she holds this with great gentleness. I feel really fortunate to have found Jan at this time in my career.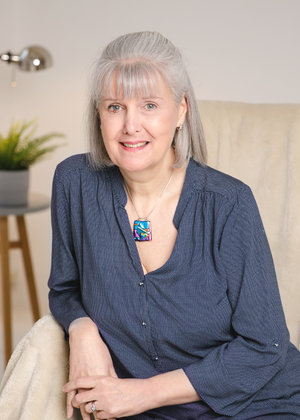 About your trainer
Jan Montgomery BSc, PGDip is an accredited Adult Psychotherapist, Life Coach, Clinical Supervisor and Workplace Trainer based in Edinburgh, Scotland.
Throughout her career, Jan has built a solid reputation for Psychological Workplace Training, regularly delivering workshops to businesses, local authorities, charities and schools throughout the UK.
She has extensive experience in the Employment Sector, Health and Social Care, and Fostering and Adoption; working alongside Social Workers, Residential Childcare Workers, Family Support Workers, Police, Teachers, and local CAHMS services.
My focus is to support clients to achieve long term results and build a positive culture around psychological well-being in the workplace.
Direct benefits to of Workplace Training can include:
Improved team dynamics

Workplace training can support teams with the skills they need in order to learn active listening to empathise and support co-workers or clients.

Higher retention of staff

Workplace training can often encourage a more inclusive environment by helping to break down stigma and foster better understanding.

Improved health & productivity

When businesses encourage a more positive inclusive environment, they often report improved productivity and performance, and a notable decrease in anxiety and depression in workplace.
What to expect
Workplace training is tailored to each individual workplace and time frame. Jan offers half day, full day, or a series of workshops held over several weeks. Groups sizes vary depending upon workshop.
Location
Due to current restrictions, all face to face sessions now take place via Zoom.
Fees
As workplace training is fully bespoke, each project is different. As standard Jan offers a free consultation call to discuss your business requirements. She then submits a proposal and full estimate for your approval.
I'd welcome the opportunity to work together.
Jan
How to get the support that you need
If you would like to find out more about Psychotherapy, Life Coaching, Clinical Supervision or Workplace Training please contact Jan to arrange a 30 minute free consultation.